Cotton, silk and velvet based Soft Furnishings like Cotton Bed sheet,Printed Quilt in attractive prints and pleasing colors are served by our company.
About Us
A bright and lively home makes positive vibe around. But what actually makes home bright and lively is soft, attractive, printed and comfortable soft furnishings. Yes, soft furnishings play key role in making spaces beautiful and creating positive vibe. There are many companies, which serve eye-catchy soft furnishings. Amongst the leading names of this list, our names comes on the top. We are
JD Enterprises
, a company committed to serve every customer only money worth and attractive soft furnishings.
Our classic range of soft furnishings encompassing
Cotton Bed Sheet, Block Printed Bed Sheet, Silk Bed Sheet, Blanket
and
Plain Cushion Cover,
to name a few, add warmth and color to the interiors of all spaces. We have a great collection for all seasons be it autumn, spring, winter or summer. The kind of comfort our collection provides is not easy to find in collection offered by other companies because we use supreme rated fabric, designer accessories and employ best techniques in creating unique soft furnishings.
Our company has gained prominence in the Indian market as a
manufacturer, wholesaler and trader.
Our
Hotel Bed Sheets, Diwan Cover Set, 3D Bedsheets, AC Comforter, Jaipuri Quilt
,
Printed
Quilt
and other creations are available in a huge variety and can be customized to meet specific requirements of customers. Customers are being given No. 1 position in our list of priorities for the fact that we want to make each of client, a happy and satisfied client.
Team
In the nationwide, our company is a greatly acknowledged as we have been serving quality soft furnishing solutions. What has made us earn accolades in the competitive market is our professional, enthusiastic, talented and hard working workforce. We are employing best talents from Jodhpur. The unique artwork in all our creations, from Cotton Bed Sheet, Silk Bed Sheet to Blanket, Plain Cushion Cover and other products is a result of our dedicated team.
Quality Assurance
Compromising with quality is something that we are completely against of which is why we source only best cotton, silk and other fabrics from experienced vendors of the industry. We have been able to reach every household because of the quality that we have serving since our inception.
Why Prefer Us?
Prefer
JD Enterprises
because,
In a month, production of 5000 pieces of soft furnishings takes place which aids us in making standard and custom bulk orders.
Our quality is non-nonpareil to our competitors because we test all fabrics and accessories before making them into use.
With each order completion, we are experiencing high customer retention and growth rate.
Paytm QR Code : 9001490861@paytm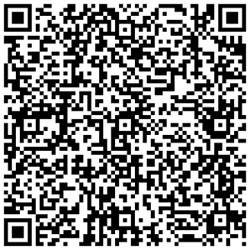 Get in touch with us